ProWritingAid VS Grammarly: When it comes to English grammar, there are two big players that everyone knows about: Grammarly and ProWritingAid. But you are wondering which one to choose, so here we write a detailed article to help you choose the best one; so let's get started.
What is Grammar?
Grammar is a tool that checks for grammatical errors, spelling, and punctuation. It gives you comprehensive feedback on your writing. You can use this tool to proofread and edit articles, blog posts, emails, etc.
Grammarly also detects errors, including sentence structure problems and misused words. It also gives real-time suggestions on style changes, punctuation, spelling, and grammar. The free version covers the basics, such as identifying grammar and spelling mistakes
while the Premium version offers much more functionality, it detects plagiarism in your content, suggests word choice, or adds fluency.
Features of Grammarly
Spelling and Word Suggestion: Grammar detects basic grammatical errors, helps you understand why this is an error and suggests how to improve it. Create a personal dictionary: Grammarly app allows you to add words to your dictionary so that the same error does not become highlighted each time you run Grammarly. Different English Style: Check to spell for American, British, Canadian, and Australian English. Plagiarism: This feature helps you detect if a text has been plagiarized by comparing it to over eight billion web pages. Wordiness: This tool enables you to check your writing for long, hard-to-read sentences. It also shows you how to shorten sentences to be more concise. Passive Voice: The program warns users when passive voice is used too often in a document. Punctuation: This feature marks all incorrect and missing punctuation. Repetition: The tool provides recommendations for replacing the repeated word. Proposition: identifies grammatically misplaced and confused prepositions. Plugins: It offers plugins for Microsoft Word, Microsoft Outlook, and Google Chrome.
What is ProWritingAid?
ProWritingAid is a style and grammar checker for content creators and writers. It helps optimize word choice, punctuation, and common grammatical errors and provides detailed reports to help you improve your writing.
ProWritingAid can be an add-on for WordPress, Gmail, and Google Docs. The software also provides helpful articles, videos, quizzes, and tutorials to improve your writing.
Features of ProWriting Aid
Here are some key features of ProWriting Aid:
Grammar Checker and Spell Checker: This tool can find all grammatical and spelling errors. Search for repeated words: The tool also allows you to search for repeated words and phrases in your content. Context-Sensitive Style Suggestions: You can find the exact style of the writing you intend to write and suggest if it fits well with your writing. Check the readability of your content: Pro Writing Aid helps you identify the strengths and weaknesses of your article by pointing out difficult sentences and paragraphs. Sentence Length: It also indicates the length of your sentences. Check Grammar Error: It also checks your work for grammatical errors or typos—overused Words: As a writer, you may use the same word repeatedly. ProWritingAid's overused word checker will help you avoid this lazy typo. Consistency: Check your work for inconsistent use of open and closed quotes. Echoes: Check your writing for uniformly repeating words and phrases.
Difference Between Grammar and Pro Writing Aid
Grammar and ProWritingAid are well-known grammar-checking software. However, if you are like most people who can't decide which one to use, here are a few different points to help you with your decision.
Grammar vs. ProWritingAid
Grammarly is a writing improvement tool that provides grammar, vocabulary, and syntax suggestions. In contrast, ProWritingAid provides world-class grammar and style checking, as well as advanced reports to help you strengthen your writing. Grammarly offers Android and IOS apps, while ProWritingAid does not have a mobile or IOS app. Grammarly offers important suggestions about mistakes you have made, while ProWritingAid offers more indications than Grammarly, but all recommendations are inaccurate. Grammarly has a more user-friendly UI/UX, while the ProWritingAid interface is not friendly as Grammarly. Accurate grammar checker for non-fiction writing, while ProWritingAid is an accurate grammar checker for fiction writers. Grammarly finds grammar and punctuation errors, while ProWritingAid identifies running sentences and snippets. Grammarly offers 24/7 support through ticket submission and email sending. ProWritingAid's support team is available via email, although the response time is approximately 48 hours. Grammarly offers many features in its free plan, while ProWritingAid provides some basic features in its free program. Grammarly doesn't offer much feedback on writing large images; ProWritingAid provides full feedback on writing large photos. Grammar is better for accuracy, while ProWritingAid is better for handling fragmented sentences and dialogue. It can be very helpful for fiction writers.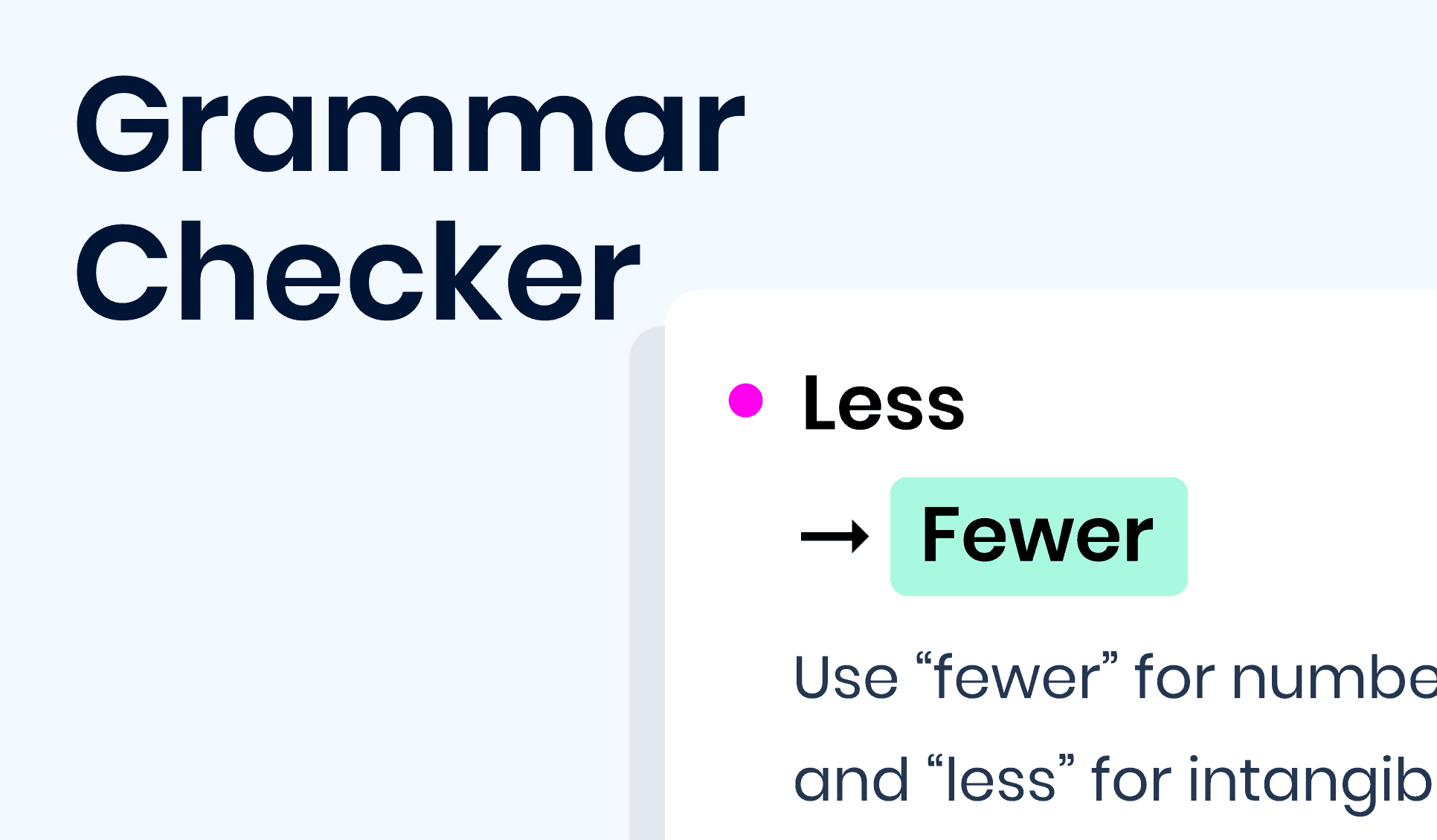 ProWritingAid VS Grammarly: Price Difference
ProWritingAid comes with three pricing structures. The full-year of ProWritingAid is $79, while the lifetime subscriptions cost $339. You can also opt for a $20 monthly plan. Grammarly offers a Premium plan for $30/month for a monthly plan, $20/month for a quarterly schedule, and $12/month for an annual plan. The Business plan costs $12.50 per month for each company member.
ProWritingAid vs. Grammar – Pros & Cons
Grammar Advantages
This allows you to correct common mistakes, such as grammar and spelling. It offers most of the features in the free plan and Allows you to edit a document without affecting the formatting. Active and passive voice check Personal dictionary Plagiarism check (paid version) Check your writing and correct all punctuation, grammar, and spelling mistakes. Allows you to make changes to a document without changing its formatting. Helps users improve vocabulary User-friendly interface Browser extensions and MS Word add-onsAvailable on all major devices and platforms Grammarly also offers suggestions to enhance your style. Improve the readability of your sentence—the free mobile app suffers a free version.
Grammatical Disadvantages
Supports English only Customer support via email only Limited to 150,000 words Subscriptions can be a bit pricey Plagiarism checking is only available on a premium subscription Does not offer a free trial No refund policy The free version is great for basic spelling and grammatical errors. Still, it does not correct advanced writing issues. Some features are not available for Mac.
ProwritingAid Pros
It offers more than 20 different reports to help you improve your writing. Less expensive than other grammar checkers. This tool enables you to strengthen your writing style as it provides comprehensive feedback. ProWritingAid has a life plan with no further payments. Compatible with Google Docs! Prowritingaid works on both Windows and Mac. They offer more integrations than most tools.
Disadvantages of ProWritingAid
Editing may take a little longer if you add larger chunks of text.ProWritingAid does not currently offer a mobile app for Android or iOS devices. The plagiarism checker is only available in premium plans. All recommendations are not accurate.
Summarizing the Ginger VS Grammarly: My Recommendation
Since both writing assistants are great in their way, you need to pick the best one.
For example, go for Grammarly if you are a non-fiction writer. Go for ProWritingAid if you are a fiction writer. ProWritingAid is better at debugging long content. However, Grammarly is more suitable for short blog posts and other similar tasks. ProWritingAid helps you clean up your writing by checking for style, structure, and content, while Grammarly focuses on grammar and punctuation. Grammarly has a friendlier UI/UX; ProWritingAid provides full feedback on writing large images.
Both ProWritingAid and Grammarly are undoubtedly great writing tools. But in my experience, Grammarly is a winner here because Grammarly helps you review and edit your content. Grammarly will flag all errors in your writing within seconds of copying and pasting the content into Grammarly's editor or using the software's native feature in other text editors.
IAndAndde to itsplagiarism-checkingg capabilities, Grammarly helps you proofread your content. t identifies minor grammatical and spelling errors and tells you when you're overlooking punctuation marks where they're needed. Even better, the software offers a free plan that gives you access to some of its features.