Are you looking for an ecommerce platform that allows you to build an online store and sell products?
In this Sellfy review, we'll talk about how this ecommerce platform allows you to sell digital products while maintaining complete control over your marketing.
And the best part? Starting your Business can be done in just five minutes.
Then let's talk about the Sellfy platform and all the benefits it can bring to your Business.
What is Sellfy?
Sellfy is an eCommerce solution that allows digital content creators, including writers, illustrators, designers, musicians, and filmmakers, to sell their products online. Sellfy offers a customizable storefront where users can display their digital products and embed "Buy Now" buttons on their website or blog. Selfy's product pages allow users to showcase their products from different angles with multiple images and previews from Soundcloud, Vimeo, and YouTube. Files up to 2 GB can be uploaded to Sellfy, and the company offers unlimited bandwidth and secure file storage. Users can also embed their entire store or individual project widgets into their site, with the ability to preview how widgets will appear before displaying.
Functions
Sellfy includes:
Online shop
Sellfy is a powerful ecommerce platform that allows you to personalize your online storefront. You can add your logo, change colors, change navigation, and edit the layout of your store. Sellfy also enables you to create a full shopping cart so customers can purchase multiple items. And with Sellfy, you can set your language or show customers a translated version of your store based on their location.
Sellfy allows you to host your store directly on its platform, add a custom domain, and use it as an embedded showcase on your website. Sellfy is also optimizing its retail offering for mobile devices, enabling a seamless checkout experience.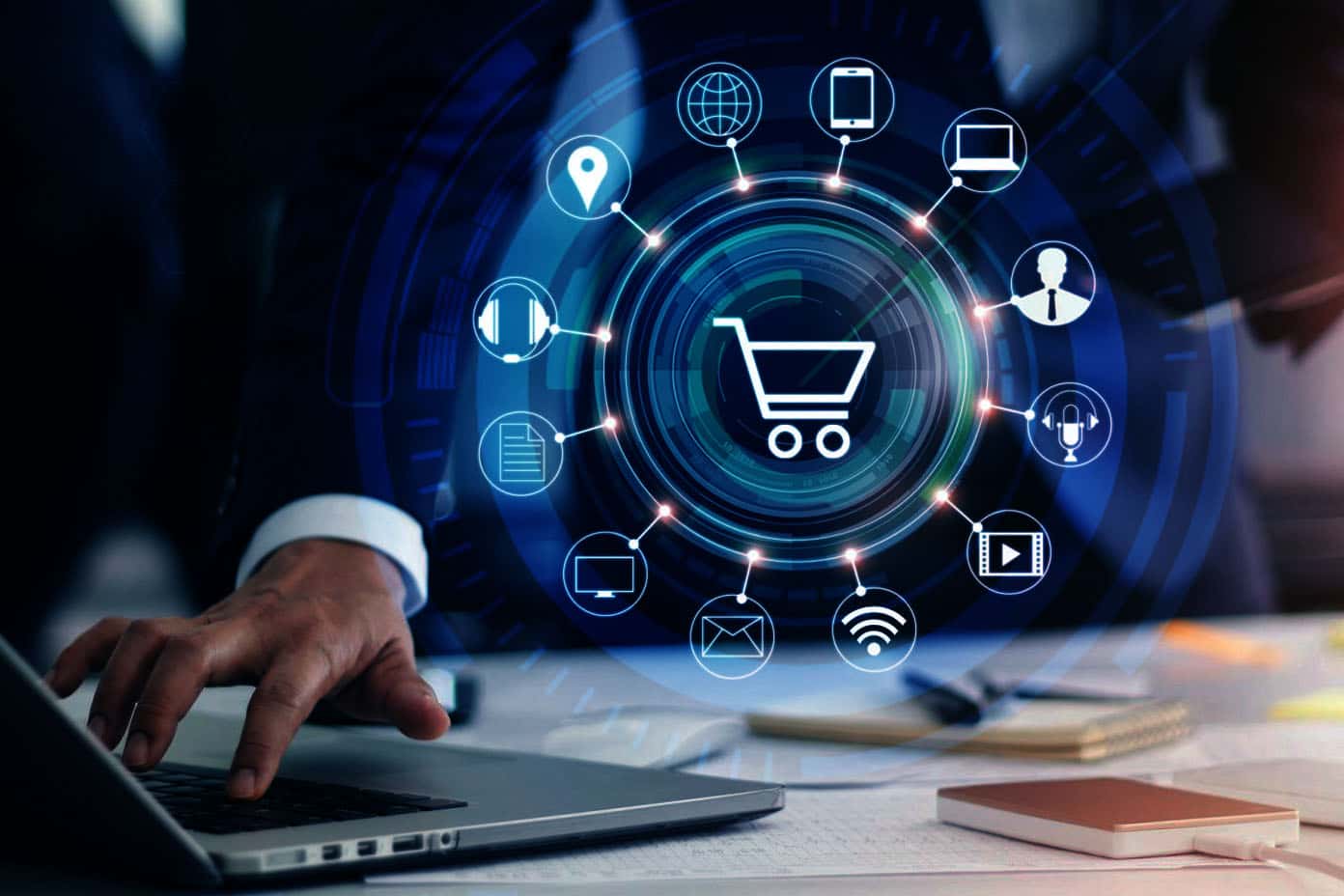 Product Hosting
Sellfy allows creators to host all their products and sell all their digital products on one platform. Sellfy also doesn't put any storage limits on your store but recommends that files be no larger than 5 GB. Makers can sell standard and subscription-based products in any file format supported by the online marketplace. Customers can buy products immediately after making a purchase – there is no waiting time.
You can organize your store by creating product categories and sorting by any attribute you choose. Your title, description, and image will be featured on every product page. This way, customers can immediately assess all your products. You can offer different pricing options for all your products, including 'pay what you want', where the price is entirely up to the customer. This option allows you to give customers control over the cost of individual items (without a reserve price) or set price minimums – a good choice if you are in a competitive market or have more expensive products. You can also offer fixed fees per product and free products to build your store's popularity.
Sellfy is ideal for selling digital content, such as ebooks. But it doesn't allow you to use copyrighted material (which you don't have the right to distribute).
Embedding options
Sellfy offers several ways to share your store so that you can promote your Business on different platforms. With Sellfy, you can integrate it with your existing website using the "Buy Now" buttons, embed your entire storefront, or embed select products so you can reach more people. Sellfy also allows you to connect to your Facebook page and YouTube channel, maximizing your visibility.
Payments and security
Sellfy is a simple online platform that allows customers to buy your products directly through your store. Sellfy has two payment processing options: PayPal and Stripe. You receive instant payments with both processors, and your customer data is protected by Sellfy's secure (PCI-compliant) payment security measures. In addition to payment security, Sellfy offers anti-fraud tools to protect your products, including PDF stamps, unique download links, and limited download attempts.
Marketing and Analytics Tools
The Sellfy platform includes marketing and analytics tools to help you manage your online store. You can send product updates by email and collect newsletter subscribers through the platform. Sellfy also allows you to offer discount codes and product upsells and create and track Facebook and Twitter ads for your store. The software's analytics dashboard will enable you to track top-performing products; revenue generated traffic channels, top locations, and overall store performance.
Integrations
To extend functionality and make your ecommerce store run more efficiently, Sellfy offers several integrations. Google Analytics and Webhooks, as well as integrations with Patreon and Facebook Live Chat, are just some options available. Sellfy lets you connect to Zapier, giving you access to hundreds of third-party apps, including tools like Mailchimp, Trello, Salesforce, and more.
Pricing and Premium Plan Features
Free subscription
The free plan comes with the following:
Up to 10 products print-on-demand products physical products
Starter plan
The starter plan comes with the following:
Everything is free, plus: Unlimited products digital products subscription products connect your domain2,000 email credits
business plan
The business plan comes with the following:
Everything in Starter, plus: Remove "Sellfy" branding Store design migration Cart abandonmentProduct upselling10,000 email credits
Premium subscription
The premium plan comes with the following:
Everything in Business, plus: Product MigrationPriority Support50,000 email credits
Sellfy Review: Pros and Cons
Sellfy has pros and cons, but the pros outweigh the cons.
Pros
Setting up an online store and selling products only takes a few minutes. You can sell your products in one store, even if you sell multiple product types. Sellfy supports selling various product types, including physical items, digital goods, subscriptions, and print-on-demand products. Sellfy offers a free plan for those who want to try the features before signing up for a paid plan. Get born on the same day that you are making a sale. Sellfy doesn't put off your money as some other payment processors do. Print-on-demand services are available directly from your store, so you can sell merchandise to fans without setting up an integration. You can do all store-related activities through the mobile app, and all online stores have mobile-responsive designs. Everything you need to create your website includes custom domain name hosting, file security, and the ability to customize your store. File security features can help you protect your digital property by allowing you to put PDF stamps, set download limits, and SSL encryption. Sellfy offers unlimited support. Sellfy provides simple and intuitive tax and VAT configuration settings. Marketing strategies include coupons, email marketing, upselling, tracking pixels, and cart abandonment.
cons
While the free plan is useful, it limits you to ten products. Payment plans often require an upgrade if you exceed a certain sales amount yearly—brand image. Selfy's branding will be removed from your hosted product when you upgrade to the $49 per month Business plan. The free plan does not allow the sale of digital or subscription products.
Conclusion
In this article, we've looked at some of the biggest benefits of using sellfy for eCommerce. Once you compare these benefits to what you get with other platforms like Shopify, you should find that it's worth considering selling for your Business. After reading this article, all your questions will be solved, but if you have any questions, just let me know in the comment section below; I'll be happy to answer your questions.
Note: This article contains affiliate links which means we earn a small commission if you purchase a selfy premium subscription through our link.